Complete the set.
Cancel stains on the go.
Complete the set.
Cancel stains on the go.
Like a Tide pen for your teeth. Perfect for quick touch-ups on the road, right before a date, interview or meeting.
Like a Tide pen for your teeth. Perfect for quick touch-ups on the road, right before a date, interview or meeting.
Skip to product information

Laughland® Whitening Kit
Regular price
Sale price
$76.00 USD
Unit price
per
Sale
Sold out
Your Whitening Formula

Formula 8-16: Balanced whitening strength for your at-times sensitive teeth

Formula 8-17: Strength optimized for your non-sensitive teeth

Formula 19-2: Sensitivity-free formula optimized for your sensitive teeth
Includes

Whitening Gel

Gel Applicators

LED Mouthpiece With Power Cord
30 Day Satisfaction Guarantee
Whitening Gels

1-2 Months Supply
Recurring Cost

$19.00
😖
No Sensitivity or Irritation
"My personal favorite, I love how easy Laughland is to use"

"not causing any increased sensitivity, so your teeth are in good hands"
"The most affordable and innovative teeth-whitening solution"
"Super simple and kinda fun, to be honest"
"No two smiles are the same, so why should your whitening formula be?"

"A pain-free and powerful LED teeth whitening experience"
Ingredients That Work
For You
Clinically tested ingredients backed by science.
Hydrogen Peroxide

To Whiten
A powerful whitening agent, Hydrogen Peroxide absorbs into your outer teeth and oxidizes with your teeth's outermost layer, turning any stains & discoloration white.
Glycerin

To Moisturize
A natural moisturizer, Glycerin rehydrates your teeth that loses moisture during the whitening process, protecting the enamel from decay and pH imbalance from dryness.
Results that
Shine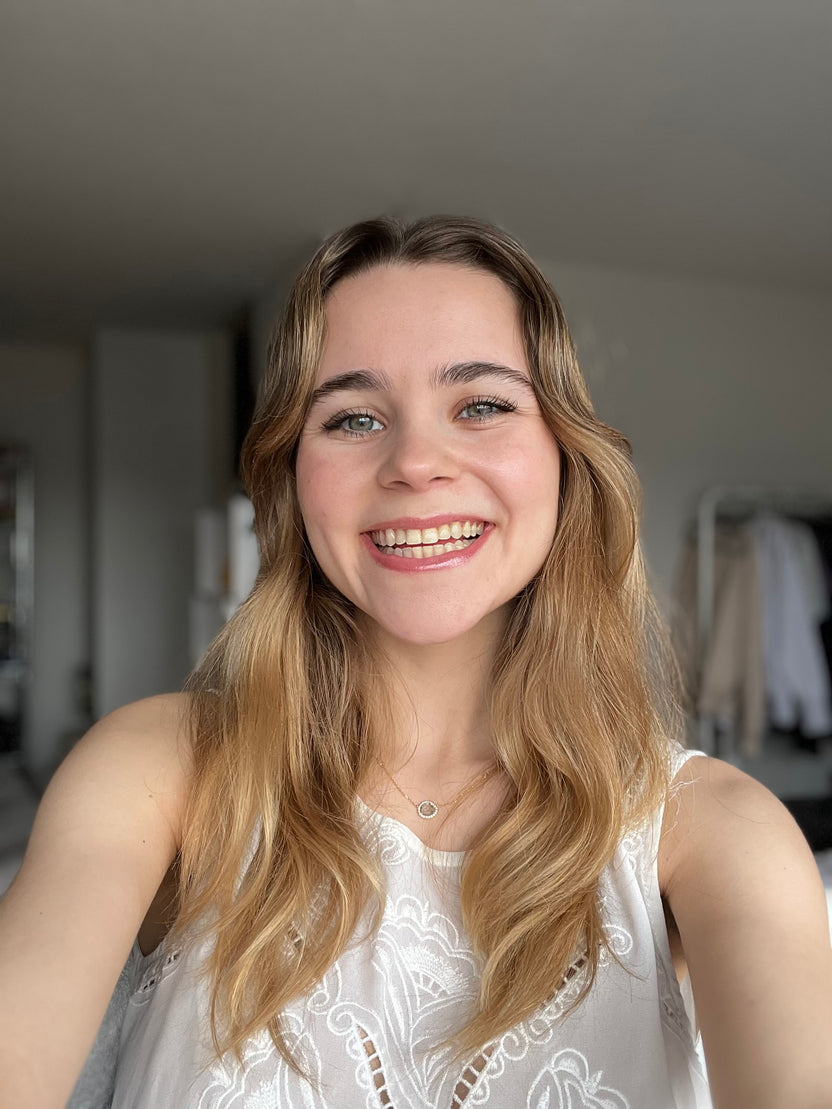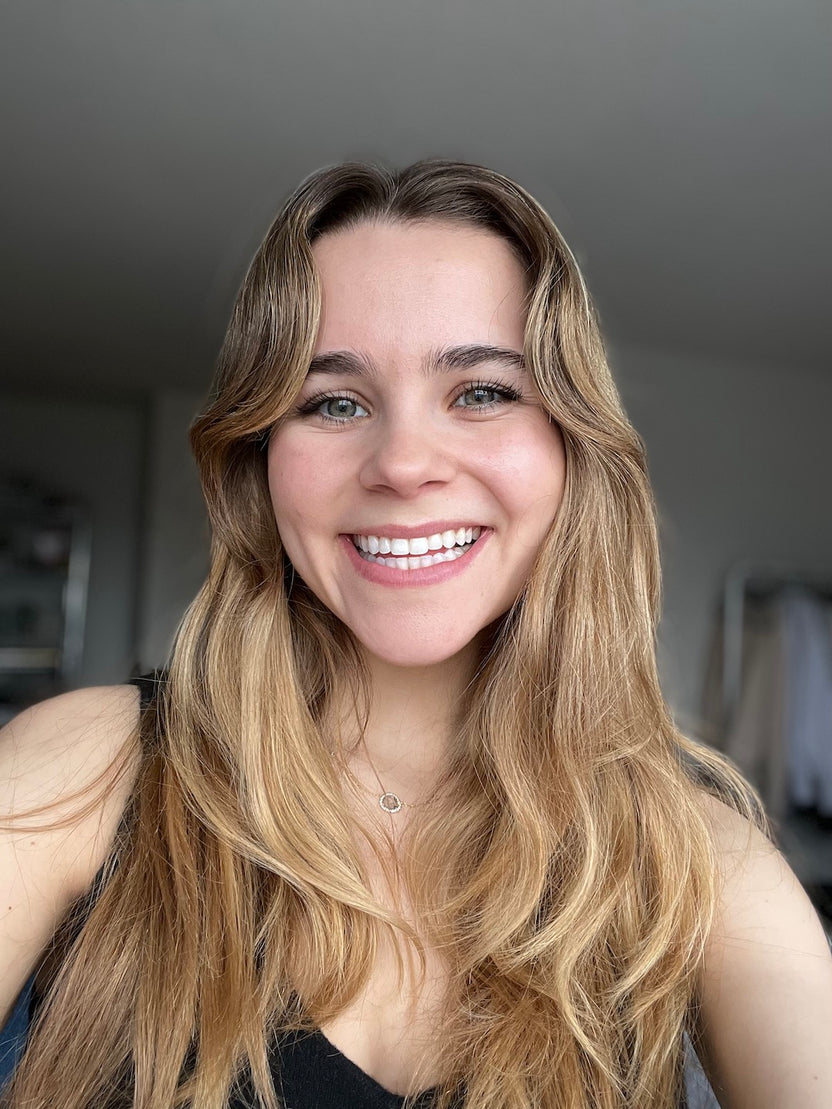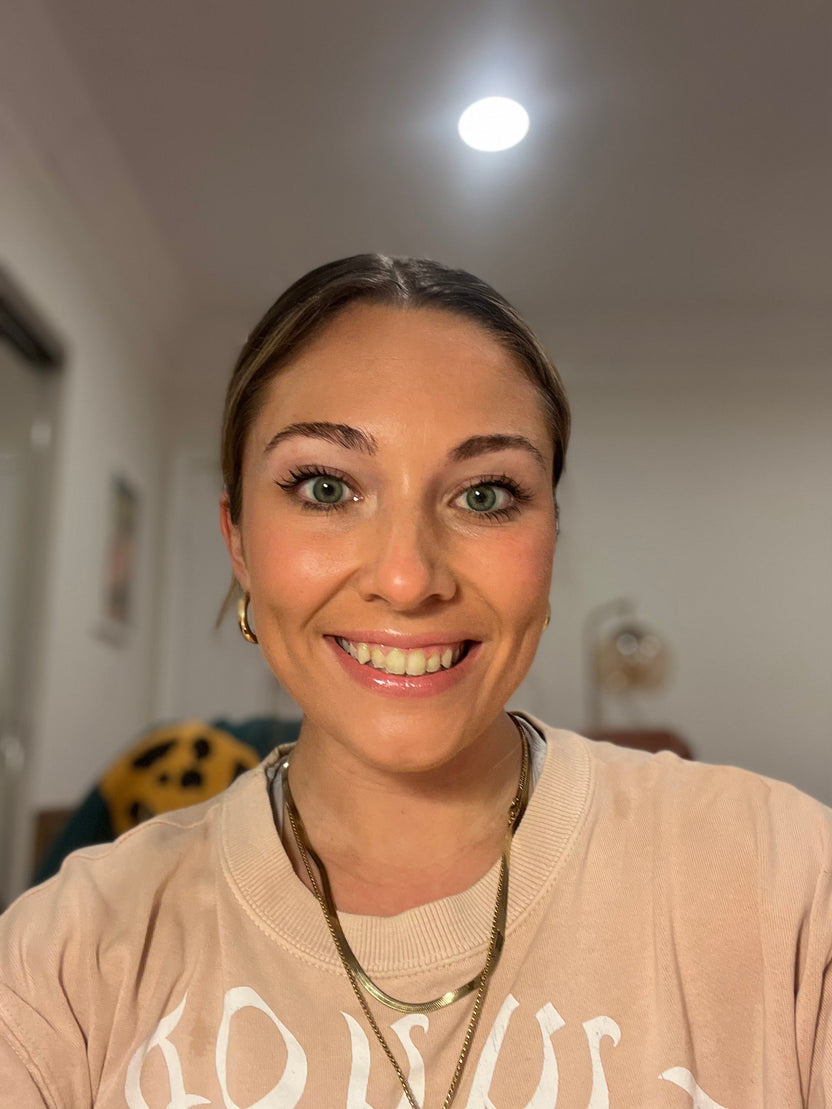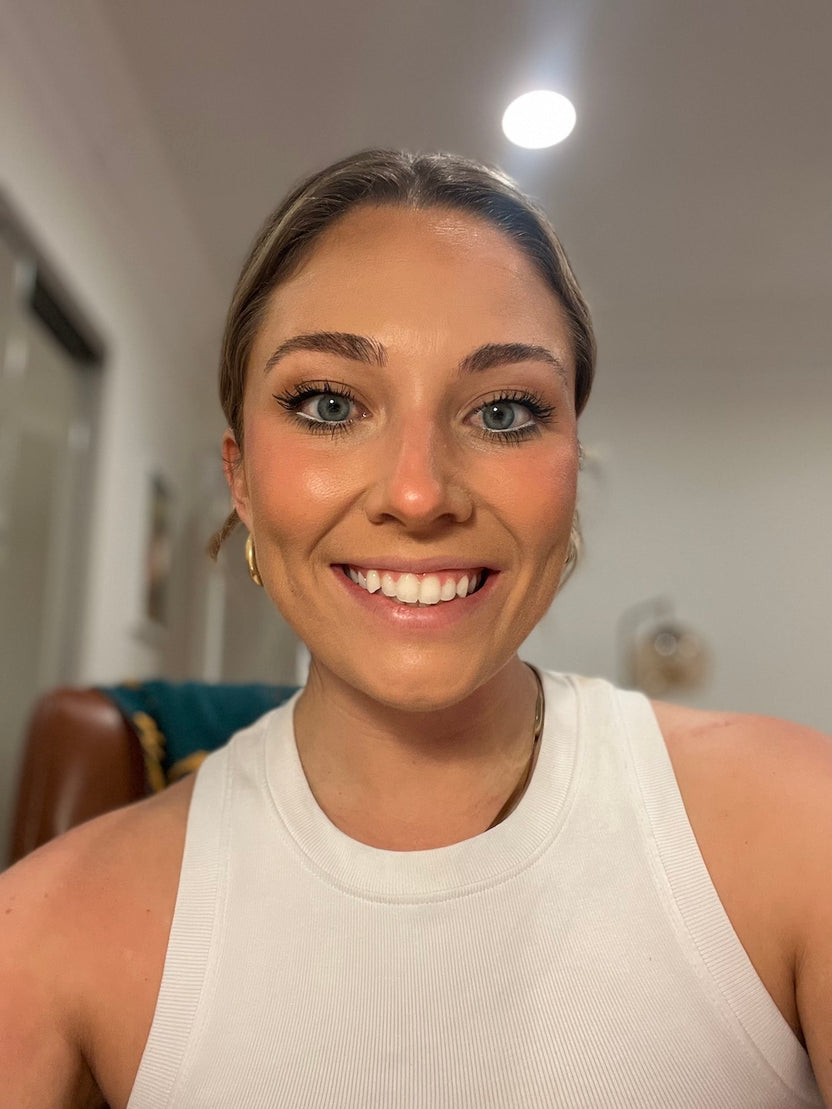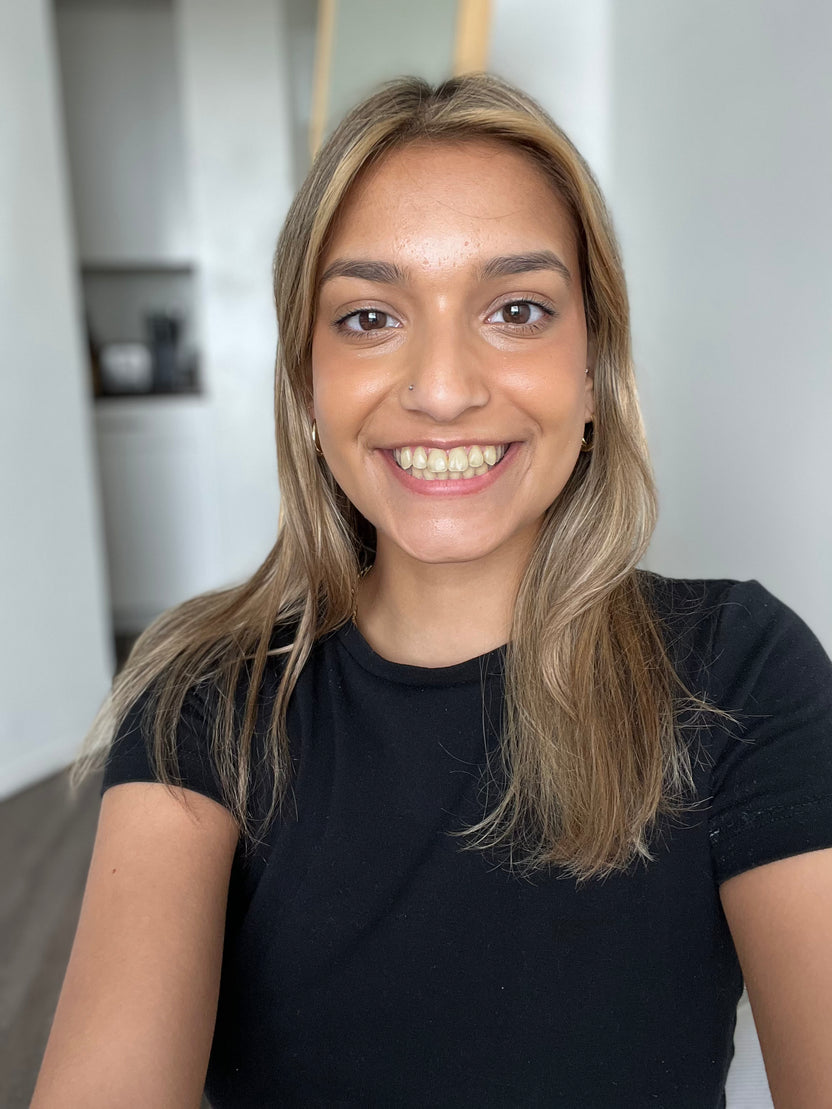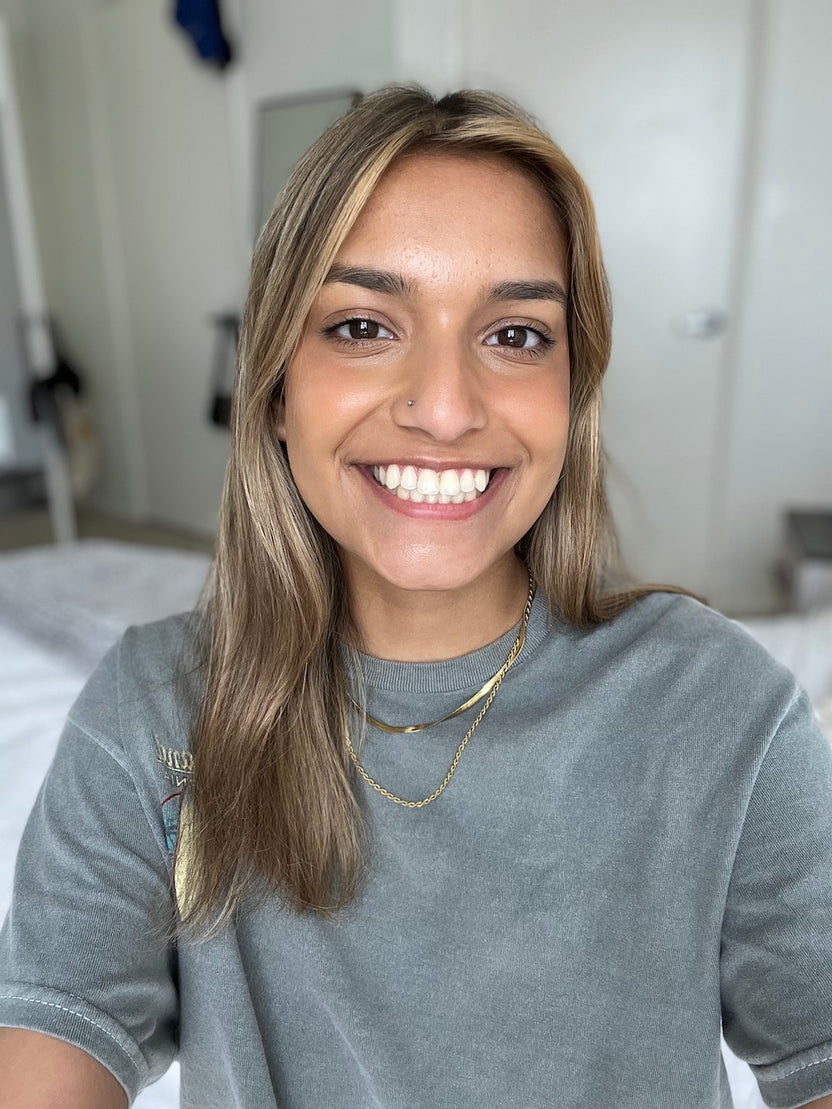 User Since February 2021
Customer Profile

😣

Medium Sensitivity


🍷

Wine Drinker


🦷

Years of Stains
Personalized Whitening Formula

Formula 8-16, Hydrogen Peroxide 8%
Review

"I had to come here to say something. Normally I have excruciating pain with crest white strips and this other brand I got from the dentist. Both of which didn't whiten my teeth very much. So, I had low hopes for Laughland. I got the formula made for highest sensitivity, and I left it on for I think 12 minutes. Just after the first day my teeth look 2 shades whiter. I'm actually really shocked. Usually the sensitivity hits me several hours after whitening my teeth, and it's now the next morning and I guess I'm all clear. Thanks Laughland!"
User Since March 2021
Customer Profile

😣

High Sensitivity


☕

Coffee Addict


🦷

Light-Brown Stains
Personalized Whitening Formula

Formula 19-2, Sodium Bicarbonate 23%
Review

I look at my teeth in shock almost daily now. I can't believe how well this product works, and it's lasting without daily use. I will forever have this in my closet.
User Since January 2023
Customer Profile

😄

Zero Sensitivity


☕

Light Coffee Drinker


🦷

Deep Stains
Personalized Whitening Formula

Formula 8-17, Hydrogen Peroxide 11%
Review

Hands down the best whitening system I have ever used! I was skeptical at first because I have veneers but this was able to whiten the rest of my teeth to almost as white as those! It was so fast and easy. I already ordered a refill pack!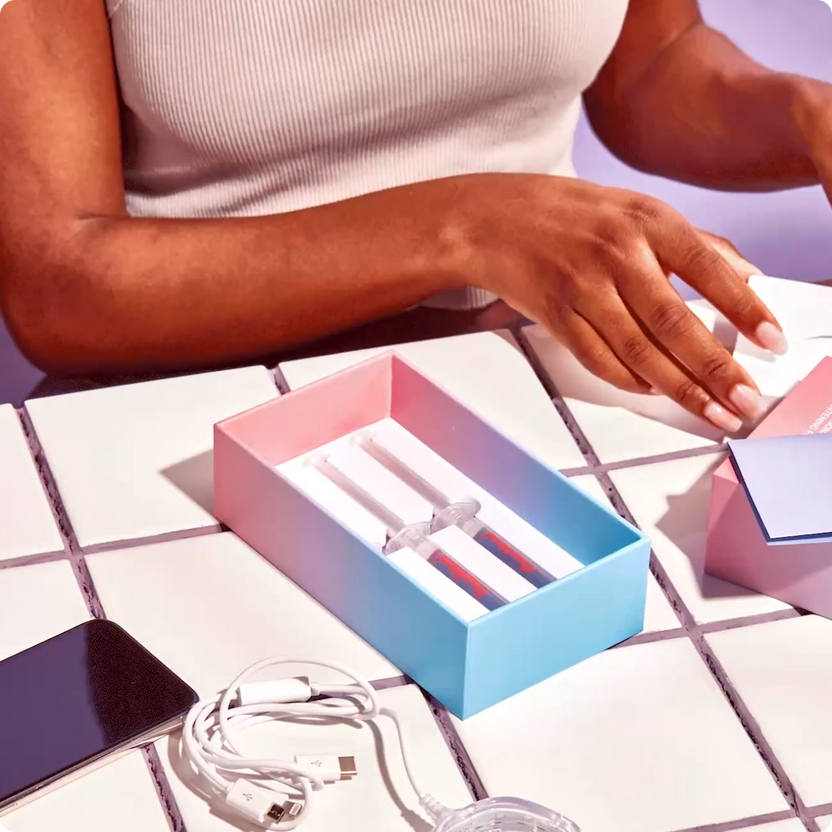 A Brighter Smile
Starts Today
While our personalized formulas have proven to whiten teeth by 7+ shades in under a week, whitening is like skincare - a continuous, ongoing process. Daily habits + natural aging will bring back those unwanted stains back.The only way to a consistent bright smile is ritual. We'll be with you every shade of the way!
Believe
The Hype
Consumer Testing Results
100%

100% of clinical participants reported whiter teeth after only 6 treatments.

74%

Clinical participants reported, on average, a 74% increase in teeth brightness.

0%

0% of clinical participants reported an increase in sensitivity after whitening.
Learn More
Finally a whitening product that works
It's like a magic eraser for your teeth. stains out. Shine in. I've tried strips, charcoal, colgate whitening pens but nothing works like this.
I can smile with teeth again!!
noticeable difference
It's only been a full week of whitening (3 treatments) with the starter kit, and I already notice a big difference. The first day there was a bit of patchy whiteness in my front teeth but it went away after the second treatment. It looks a lot whiter, make sure not to drink coffee while do 6 day treatment is going on.
I'm a believer
I was pretty skeptical that this whitening system would work, especially when the $500 kit my dentist sold me didn't seem to make any difference. I wondered how such an inexpensive whitening kit could do what all the reviewers were saying it could do. But since it was a small financial investment, I was willing to try it.
I took a "before" photo, and then did the six daily treatments for 30 minutes each day. I didn't really notice a difference. HOWEVER, after the sixth day I took an "after" photo, and that's when I saw that it really worked! I highly recommend that other customers take the before and after photos. It isn't easy to see a change day by day because it is gradual, but with before, and after photos, it becomes obvious that the kit really works! I will continue to order the whitening gel's every few months to keep up my new, shiny white teeth.
Impressive and Easy!
I love the Laughland system. I saw a noticeable difference after just one use. I am excited that they offer this as a subscription so that I can continue to maintain my whitening without any sensitivity!!
Great for Sensitive Teeth!
I've done 6 treatments and have noticeable brighter teeth. These were not painful at all! I would recommend you try it. You won't regret it.